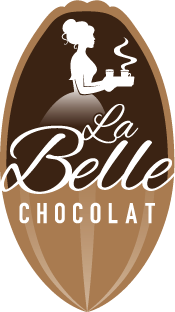 La Belle Chocolat is the name of the Chocolate Consulting business at ChocolatebySparrow.com.
One of our main activities is our Chocolate Tasting Seminars!
These informative, fun and delicious! events are held at 591 Middle St. Portsmouth, NH. They are typically one hour long, and held in an historic home just outside of downtown Portsmouth..
Admission is $10.00 per person.
(Recommended for all ages over 7)
  *** Discover the cocoa bean and how it has developed into the most popular indulgence.
  *** Taste chocolates from around the world, including some made from rare cocoa beans. (Some items are available for purchase)
 *** Visit our Chocolate Museum & Gallery (Now also open Mondays and Fridays from 3:00 – 6:00pm)
 *** On-site chocolate consultant can help with your chocolate emergency!
Check the Calendar for updated programs and to confirm when the shop is open!
Space is limited! Seats reserved on a first-come, first-served basis! 
These programs can also be held off-site: for private parties, corporate events, showers, etc.
Please contact us if you would like to host a tasting event either at the Museum or a location of your choice!